Honeyeater Bushland Reserve is a special project of the Junortoun Community Action Group.
In July 2019 JCAG was appointed to be the Committee of Management for the Reserve, and about this time the zoning of the land was changed from gravel supply to public use.
The vision for Honeyeater Bushland Reserve is that it is preserved as a place for nature, and a space for passive recreation for the local community and visitors.
The management plan for the reserve contains two objectives:
Objective 1: Preserve, protect and rehabilitate the natural environment.
Objective 2: Develop the reserve as a place that people enjoy and value.
What you can see at the Reserve
Honeyeater Bushland Reserve is intended as a quiet space where visitors can walk, picnic and observe our natural environment, the plants, animals, birds, reptiles and insects that call the reserve home.
A list of species found at the reserve is provided on this page.
JCAG is the Committee of Management for the reserve
The Junortoun Community Action Group Inc. has been assigned the responsibility for managing the reserve. JCAG undertakes this responsibility according to the Committees of Management Responsibilities and Good Practice Guidelines published by the Victorian Department of Environment, Land, Water and Planning (DELWP).
Regular working bees
A group of dedicated volunteers conduct working bees at the site on the first and third Monday of each month from 9:00am. Tasks are varied and volunteers usually work for a couple of hours before stopping for a cuppa and a chat.
If you would like to volunteer your time to help preserve Honeyeater Reserve in Junortoun, or to learn more about this opportunity email the Honeyeater Reserve volunteers at .
Rehabilitation works and progress
Actions taken to date to rehabilitate and enhance the reserve
May 2020 – Working bee to remove wire fencing (incl. barbed wire) within the reserve
August 2020 – Repair works to Rim walking track to enable safe walking access for more visitors
August 2020 – Repair works to dam to reduce water spillage and allow it to hold more water.
August 2020 – Soil preparation and fencing of "NBN paddock"
September 2020 – Tree planting (400 shrubs and trees in NBN paddock)
December 2020 – Risk management assessment
December 2020 – Fire risk mitigation activities involving slashing of grasses
May 2021 – Soil preparation and fencing of roundabout area
June 2021 – Tree planting (450 trees in roundabout and NBN paddock)
Income and expenditure
The wireless NBN tower at the site provides an income to JCAG which is used to undertake preservation and revegetation works at the reserve. JCAG also seeks grants from a range of organisations to fund works at the Reserve.
JCAG manages Honeyeater Bushland Reserve for the Junortoun community and is committed to full public transparency for expenditure at the reserve.
Our operational year (and budget and reporting) is from 1 April to 30 March. This corresponds with receipt of income from NBNCo, and the commencement of favourable weather for working bees, earthworks and revegetation activities.
Community partnerships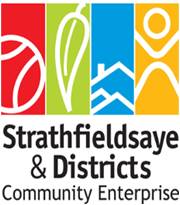 JCAG is grateful to support received from the City of Greater Bendigo Natural Reserves staff who provide valuable assistance in managing the Reserve and adjoining properties.
The Junortoun Fire Brigade provides valuable advice to JCAG on fire risk and fire prevention activities at the site. In return we are please to be able to provide the Brigade with access to the Reserve as a training site for their water tanker activities.
In 2020 JCAG received a grant from Strathfieldsaye and Districts Community Enterprise (SDCE) for money which was spent on earthworks to maintain, make safe and improve the perimeter walking track in the reserve.
The Junortoun Community Action Group thanks SDCE for their program which enables community groups to make our district a better place. We encourage all Junortoun residents to support the efforts of the Enterprise.
The Reserve has also received a grant from Fosterville Gold Mine (Kirkland Lake Gold) in October 2020 to assist with earthworks and activities to preserve and develop the wetlands on the floor of the former quarry basin. The wetlands are home to at least three frogs, including the rare and endangered Bibrons Toadlet.
JCAG thanks Kirkland Lake Gold for their community minded generosity.