Honeyeater Bushland Reserve is a special project of the Junortoun Community Action Group.
JCAG has been appointed to act as the Committee of Management over the site located at the disused gravel quarry in Binks Road Junortoun. Our ambition is for this land to be preserved as a wildlife habitat and public park to benefit the residents of Junortoun.
What you can see at the Reserve
Honeyeater Bushland Reserve is intended as a quiet space where visitors can walk, picnic and observe our natural environment, the plants, animals, birds, reptiles and insects  that call the reserve home.
A list of species found at the reserve is provided on this page.
Advisory committee
JCAG is seeking volunteer community members to participate in the subcommittee that advises JCAG about the development and management of Honeyeater Reserve. The subcommittee will be comprised and operate according to a Charter approved by the JCAG executive, and the Committees of Management Responsibilities and Good Practice Guidelines published by the Victorian Department of Environment, Land, Water and Planning (DELWP).
If you would like to volunteer your time to help preserve Honeyeater Reserve in Junortoun, or to learn more about this opportunity email the Honeyeater Reserve volunteers at .
Link to JCAG Charter for the Honeyeater Reserve Committee of Management.
Actions taken to date to rehabilitate and enhance the reserve
May 2020 – Working bee to remove wire fencing (incl. barbed wire) within the reserve
August 2020 – Repair works to Rim walking track to enable safe walking access for more visitors
August 2020 – Repair works to dam to reduce water spillage and allow it to hold more water.
Grant success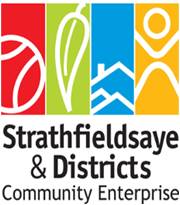 In 2020 JCAG received a grant from Strathfieldsaye and Districts Community Enterprise (SDCE) for money which was spent on earthworks to maintain, make safe and improve the perimeter walking track in the reserve.
The Junortoun Community Action Group thanks SDCE for their program which enables community groups to make our district a better place. We encourage all Junortoun residents to support the efforts of the Enterprise.