The Junortoun Community Action Group has developed and lodged a submission to the City of Greater Bendigo's current Planning Scheme Review.
Our submission follows on from our recent contribution to the Greening Greater Bendigo strategy – see story here.
The submission to the Planning Scheme Review provides general comments on the draft report of the Review, as well as highlighting numerous issues of importance for the residents of Junortoun. The JCAG committee considered that it was vital to contribute to the Planning Scheme Review to ensure the unique nature of Junortoun – "Our Home in the Bush" – is preserved as Bendigo grows over the coming decades.
Issues raised in the submission include the need for certainty around McIvor Highway planning and safety, the desire to resist expansion of the Urban Grown Boundary, the importance of footpaths in new estates to promote walkable communities, and the need to plan for future community infrastructure such as a new location for the Junortoun CFA.
Interested residents can read the JCAG submission to the City of Greater Bendigo at the following link:
Submission to Greater Bendigo Planning Scheme Review November 2018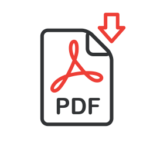 (465KB)